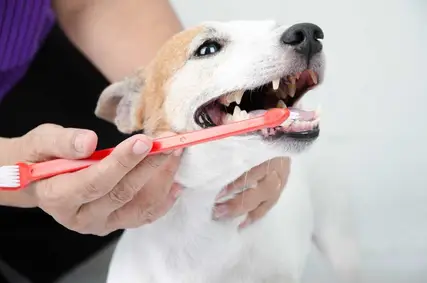 Pet dental exams often fall by the wayside when it comes to overall health care and protection for pets. Although commonly forgotten, a pet dental exam can help your pet stay healthier and happier. Pet dental exams help treat current issues and diseases and prevent future medical concerns and diseases from forming later in life. A professional animal clinic team, like ours at Cheyenne Veterinary Wellness & Surgical in Pittsburgh, can help with a pet dental exam. Below, let's take a closer look at why pet dental exams are so important and how they can help your pet.
Why Is a Pet Dental Exam Necessary?
A pet dental exam is important for the overall health and wellness of your pet. An examination will help evaluate both the teeth and surrounding gums to ensure they are healthy and disease free. Regular dental cleanings can help prevent a dangerous gum disease called gingivitis. Further, a dental exam can help examine ulcers or cuts and open sites for harmful bacteria to enter the body. A dental exam can help examine broken or diseased teeth and remove the teeth before the disease can spread to otherwise healthy teeth. Most importantly, a dental exam can help diagnose systemic diseases early in cats and dogs. Some common heart and kidney diseases may show the first symptoms in the mouth, so early detection is key to treatment.
What Will a Veterinarian Do?
Our veterinarian will work through your dog's mouth, examining his teeth and gums. Our vet will clean around your pet's teeth and gum line, working to remove built-up plaque and tartar. Further, our vet will help to examine the integrity of your pet's teeth. If a tooth is unstable, broken, or otherwise diseased, it may have to be removed to protect otherwise healthy teeth in the mouth.
What Should I expect with My Pet's Exam?
Your pet will have to be put under light anesthetics for a dental exam. The anesthetic is to protect both your pet and our veterinarian. With animals fully sedated, our vet can quickly move through its mouth, inspecting all the teeth and gums.
Here at Cheyenne Veterinary Wellness & Surgical Center, we are passionate about pet dental care. Located in Brentwood and serving Pittsburgh areas, our animal clinic is composed of professional, knowledgeable, and dedicated individuals who care about cats and dogs. If you would like to schedule a dental exam for your pets, call our office today at (412) 884-3162. We are always accepting new patients and are happy to help your pet achieve optimum health and happiness.